High-resolution ARINC 818/HDMI conversion up to 12 channels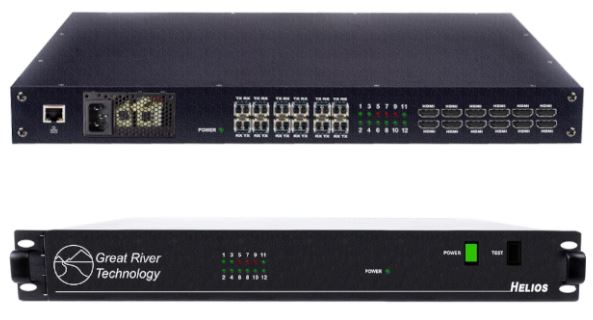 Great River Technology introduces Helios, new multi-channel ARINC 818/HDMI converter system
Helios offers up to 12 ARINC 818/HDMI conversion channels in a 1U 19-inch rackmount system.
The ARINC 818-to-HDMI version provides live ARINC 818 video on common HDMI monitors. HDMI outputs can also select one ARINC 818 input for connection to an HDMI recorder.
The HDMI-to-ARINC 818 version provides an easy method of transferring HDMI video onto ARINC 818.
For more information, click here.